Network for wheels replacement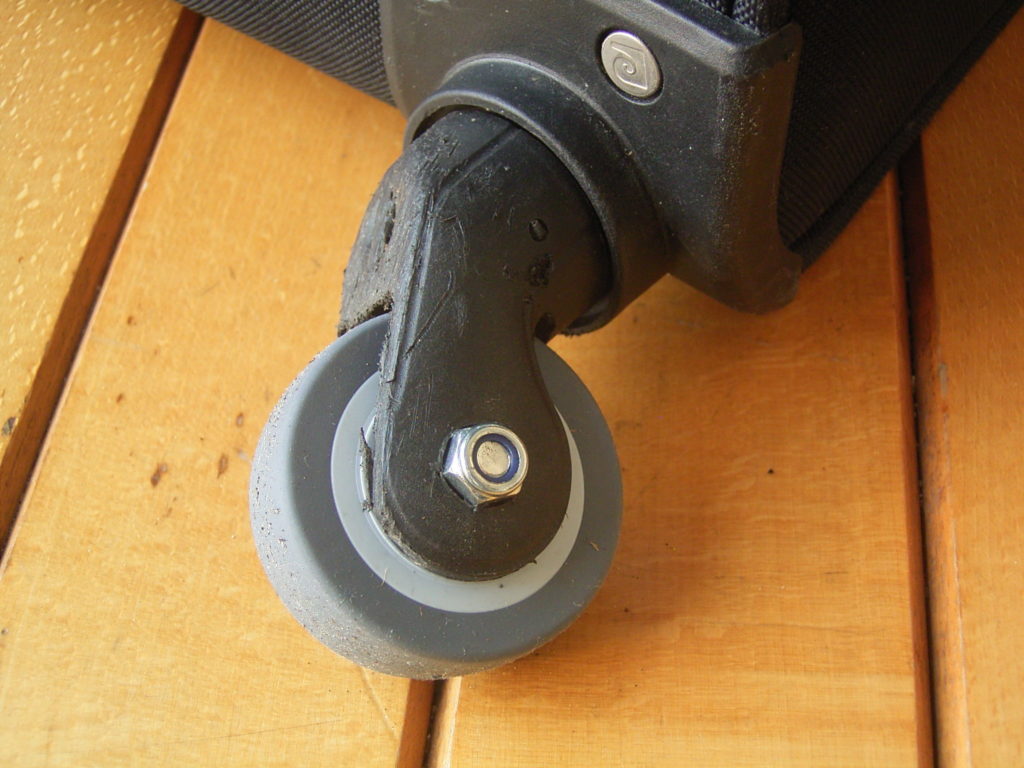 Das Netzwerk Rollentausch ist eine Kooperation von anerkannten Werkstätten für Menschen mit Behinderung (WfbM) und Inklusionsfirmen (IF).
Our mission is to prevent as many suitcases and other rollable transport device from premature death in the waste combustion.
In most cases, we can retrofit your suitcase, travel bag, pilot case, instrument case, shopping trolley etc. with high quality ball bearing wheels and thus at least double its life time.
KomponentenKontor Berlin GmbH takes care for the procurement of spare parts, advises the member company and is committed to the expansion of the network.
In our internal logistics, we use exclusively used shipping and packaging materials. Thus, we're saving cost and waste.