castors made of steel
In case of completely destroyed wheels gears of 4-wheeled suitcase, usually the replacement by steel casters from mechanical engineering are working well:
Durability: indestructible (except with a steam roller)
Steering characteristics: excellent
Running features: very good
Weight: slightly increased
Noise level: is increased considerably
Appearance: well - check by yourself
We strongly recommend the replacement of the two wheel holder on the handle side of the case. But we also did "low-cost"solutions, where only one wheel gear, and the wheels only at three other suitcase corners were replaced.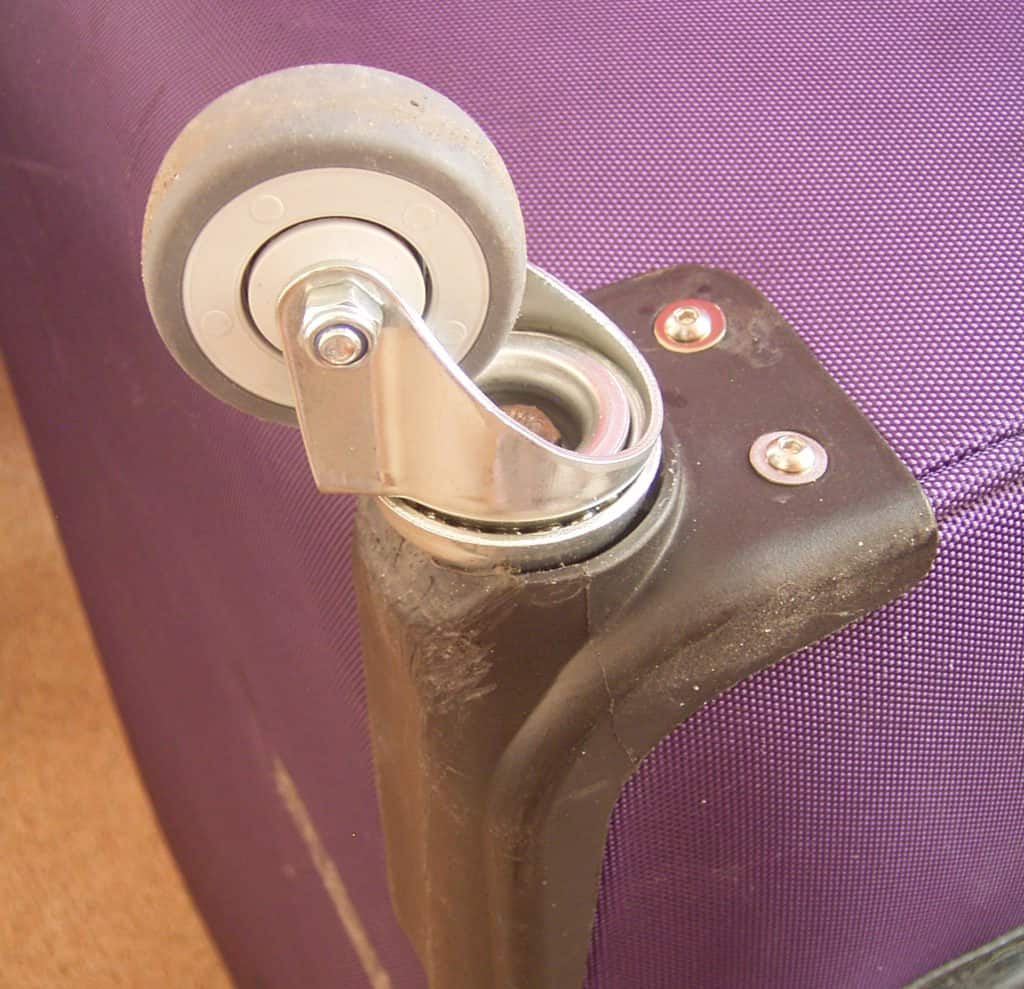 eight-wheel suitcase
Eight-wheel suitcase we can save as well. Depending on the size we use ball bearing wheels with 40, 50, 60, or 64mm in diameter.
Our replacement wheels are usually a bit stronger than the usually very frail originals. They may look a bit bulky, but compensate with much better durability and running characteristics.
With some eight-wheelers, axles are fixed in the wheel gear and can only be removed with great effort and risk of destruction. In this case, we recommend replacement by castors.
music instrument cases
Also big music instrument cases have wheels that can go wrong. In our workshops we're dealing with wheels for cases of double bass, keyboard, harp, cello and whatever may sound around. Please ask!
special suitcases
Pilot case, tool bag, shopping trolley, stroller, etc....? – Please contact us, usually we will find a solution.